Home
»
Relationship Coaching: Issues and Advice
Relationship Coaching: Issues and Advice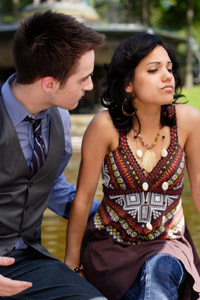 Barbara has been providing relationship coaching and pre-marital counseling since 1989. She has helped couples in all stages of their relationships to work through issues and make changes. Barbara's matchmaking knowledge, her own life experiences, and her background in psychology all inform her practice. Relationship coaching, unlike therapy, takes a targeted approach. Barbara focuses on practical solutions to relationship issues arising between a couple. Barbara also coaches individuals about how to address problems in their relationships, find love through dating, process the emotions of a divorce, and so forth.
In Barbara's words: "Coaching is a natural way of keeping people glued together or, if separation is best, of ending the frustration. I see so many relationships that can be salvaged. Some people are ready to discard a person for the smallest reasons. I try to work with things that are workable and to sit down and find out if there is a possibility of longevity and commitment and connection. When there is, I help couples to address the issues and stay. The goal is to keep couples together—to inspire them to build the love between them, break hurtful habits, and grow better together.
"On the flipside, when a relationship is fundamentally not a good fit for the two people, I see it quickly. Time is very valuable; we know how precious life is. There are so many choices; obviously that's why my book is called Next, because I do not believe that there is just one person out there. There are a lot of combinations that will work for you, and you have to be ready to release someone who's not a good match. Open up your heart and mind and be mentally available to meet someone new. The transition is very painful and very hard and it doesn't go unnoticed. There's going to be a lot of tears and downtime and that's why there are spas! Eventually you will emerge from a difficult breakup feeling refreshed, ready to start over with yourself, and realizing that you made the right choice."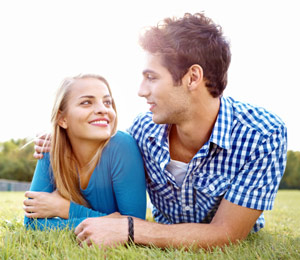 If you care about keeping your relationship intact or are unsure if it's a good match, Barbara can help you to reconnect or release each other. Couples wanting pre-marital counseling before embarking on married life will find Barbara nurturing and inspiring. In addition, Barbara encourages individuals to get in touch with her for one-on-one coaching about their relationships or for advice on singles' topics, such as how to have more success in dating.
Have a relationship question for Barbara? »