Home
»
Professional Matchmaker San Diego
Professional Matchmaker San Diego
Are You Ready
for Marriage?
Are you a healthy, fit, marketable man who is serious about meeting an attractive, intelligent woman whom you could hopefully marry? Over the course of her career as a professional matchmaker in San Diego, Barbara has matched over 300 couples into marriage. Due to very personal and exclusive client attention, Barbara can offer her matchmaking services to only a limited number of men in the San Diego area per year.
Matches from Scratch
No database. No computer matching. No videotapes. Just undivided personal attention and tailored matchmaking.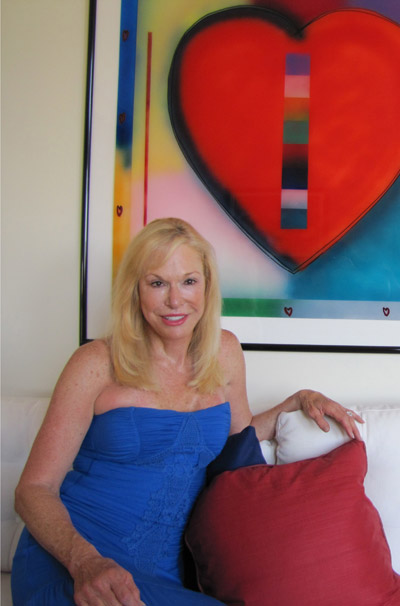 Barbara works exclusively with male clients to find their dream woman. During a face-to-face interview, Barbara develops an understanding of the man's lifestyle, passions, likes/dislikes, and values, which allows her to form an accurate profile. She then takes that combination, spins it around, and looks for the same in a woman. But good matchmaking requires more than lists of traits to make two people connect. Barbara has an uncanny knack for understanding emotions and connections and what it takes to be in another person's life. It's both a natural feel as well as a talent that she has developed over decades of experience.
For her clients Barbara finds matches from scratch, not a recycled pool of daters. As Barbara jests, wouldn't you rather have a cookie that's come straight from the bakery than one that's been sitting at the bottom of the jar?
When you work with Barbara, you get a highly personalized, one-to-one experience designed to meet your specific personality and needs. Barbara makes arrangements between both parties and checks in on how the dates went. As a go-between, she walks both people through the process, answers questions, and provides advice.
As Barbara says, "On online dating sites, there's no middleman to ask, 'Did she like me? What did she say about me?' I listen and filter this information from both sides. There's a lot of miscommunication that happens in the beginning of dating, and I can massage those situations and help people to form solid relationships."
If you are a single, healthy, fit, professional male living in the San Diego area and looking for marriage, contact Barbara today. She will help you discover that love is just around the corner because when people are realistic, there's always someone for everyone.
Connect with Barbara »
Testimonials:

"I've always been active and successful, but had no one to share my life with. But now, because of Barbara, I have found the person I want to share it all with."
– Dr. Michael D.
"As a busy attorney with a full and demanding schedule, I really appreciate Barbara's help in finding the woman of my dreams."
– Jim
"It was truly a privilege to have Barbara represent me as a client. She gave me such personal service, it was like holding my hand through the entire process."
– Conner, Architect
Have a relationship question for Barbara? »