Home
»
Love on the Line Podcast
Love on the Line Podcast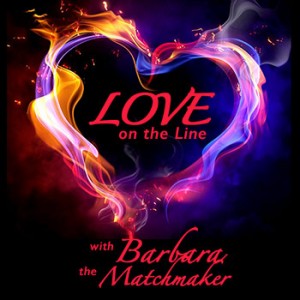 Barbara is bringing her wealth of experience and straightforward style to the on-demand airwaves. Listen in for tips and advice on relationships, dating, and all things LOVE. Her wit and irreverent style will keep you coming back for more.
No question is too taboo, no issue too large or small. Barbara has a take on everything. She's seen it all!
Find Love on the Line via your favorite podcast outlets.
And best of all, you can become part of the show. Leave your message below, with a question for Barbara, and you may be selected to have your question anonymously answered on the podcast. Sweet!
If you don't want to record a message, or would rather send via email, simply email your question to barbara@barbaramatchmaker.com
You should see a "Start Recording" Button above. If not visible, you are likely on a mobile device that does not support recording audio through a website. Please visit this page again from your laptop or desktop computer if you want to record a message.